In a world where education options are vast and varied, parents often find themselves overwhelmed when it comes to choosing the right school for their children. When it comes to the Wake County area in North Carolina, the task becomes even more complex due to its status as the 14th largest school district in the country. To shed light on this educational maze, we sat down with Libby Taylor, the founder of SchoolUp Wake, a K-12 school selection consultant. With a wealth of knowledge about the diverse schooling options in the region, Libby offers invaluable insights on making informed decisions about your child's education, whether you're a local family seeking alternatives to the base school or a newcomer eager to understand the educational landscape. Join us and gain a deeper understanding of how to make the best choices for your family's unique needs.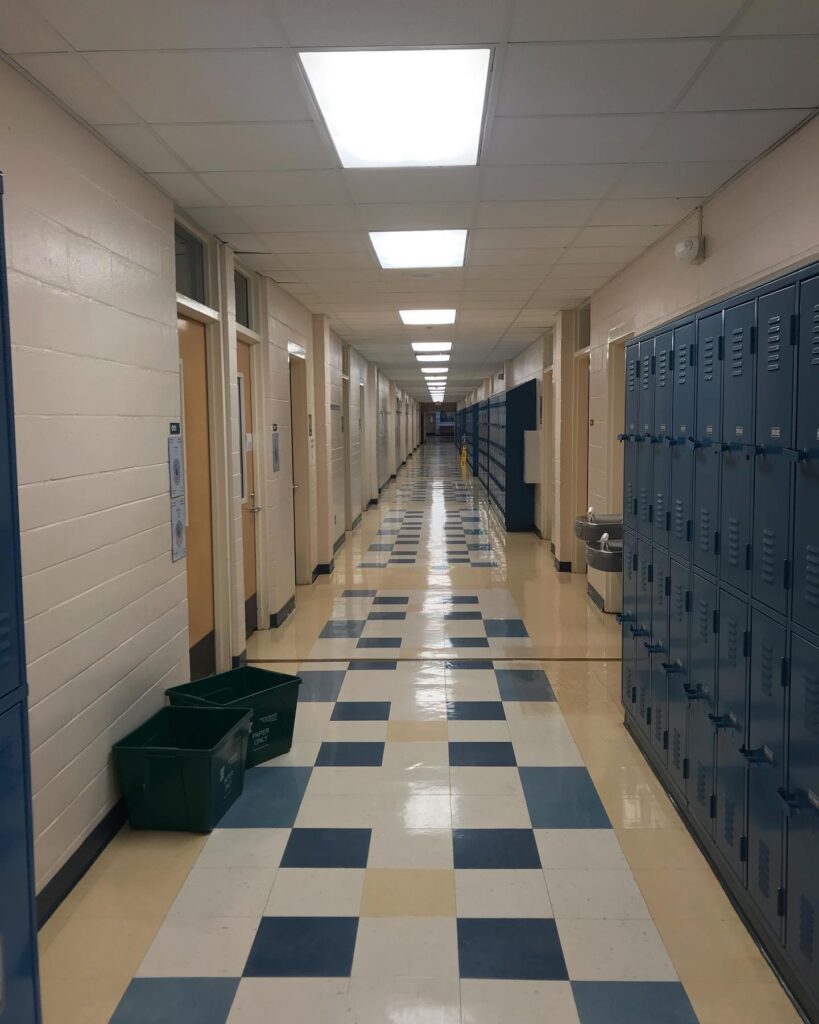 Tell us about who you are, and why your work is so important?
I'm Libby Taylor and I'm the founder of SchoolUp Wake. We are a K-12 school selection consultancy. There are cities across the country where there are similar companies who do that mainly for private schools, but we do it for any type of school in our area: Public- Traditional or Year Round, Magnet, Charter, and Private. We have a Durham consultant who also covers Chapel Hill and I cover Wake County. We also have a consultant here in Raleigh who has a special education background. So while we do not focus on special education and we do not look over someone's IEP or 504 plan, we have the insight to help people navigating from out of state. 
We help two main categories of people. We help local families who are considering options outside their base school. Many are rising kindergarteners, but a big chunk is middle school and high school and those are typically done together. And then relocation is the other huge chunk of what we do. People who are moving from out of state and want to understand: 
 – The broader system 
 – How to pick an area based on schools
 – Understand some of the key terms 
 – What is the best fit for their family
There are the school rating websites and we know a lot of people get scared off by that. 
I agree, and that is one of the first questions we always get – if the school doesn't have a great rating, what should we do? My recommendation is to not look at websites like greatschools.org at all. They use an outdated algorithm and while the intention is there, they lower the points at a school if they have a higher percentage of students coming from low income areas. Because we are a really large district, the 14th largest school district in the country and similar in size to LAUSD or New York City Public Schools, their algorithm doesn't accurately represent our schools. Especially a district like ours that believes in bussing. I do think it's really important for people to know the system they're entering. This is a big and diverse system. I appreciate what grade schools try to do with that, but unfortunately it makes more diverse schools look like they're not doing as well, and it makes really affluent suburban schools in other areas of the country look like they're doing really well. 
There are amazing teachers, leadership and culture at all of these schools and I think that is better reflected when talking to families who go to the school, looking at their social media or their websites and then go for data using our North Carolina School Report cards. Because those are the only ones that are going to show you up to date testing data and the percentage of students that are at or above grade level. 
I will say, at least for our own school search, the thing that was most important to us was low staff turnover. 
Yeah, I think that's super important, especially today because you can see some red flag schools where you'll see 50% experienced teachers. The way they do it in the School Report card is percentage of experienced teachers. They used to do teacher turnover rates, but it's different now. The bar is three years and over to be considered an experienced teacher. And so when you're seeing ~90% experienced teachers, that's a really good sign.  Most of the schools are in the 80%-90% range, but sometimes you'll see one that has struggled or something's going on and you'll see 50%. That would that would be a big red flag to me.
Check Out the Wake County Schools Map
Tell us more about your process with a new family?
Sure. First, we set up an initial meeting over Zoom. I ask a lot of questions about their kids, where they're coming from, and what they're looking for. I used to do professional development for teachers across the country, so I'm familiar with many different areas and what what teaching is like in other parts of the country. With that, I can explain what's different here. For example, some states actually start middle school in fifth grade, or, California doesn't have busses or art in their schools. 
Next, we go through the big things to know about navigating our system; We talk about the types of schools we have, and then we dive into the different areas and start focusing on what areas they would like to live in and what's available there. That's usually about a 60 to 90 minute conversation. Through emailing back and forth and occasionally jumping on the phone and talking about certain things, we send them a bunch of schools and areas to look out for and how to navigate that. After that we reconnect when they are close to finding a house and help navigate the schools in the area they chose.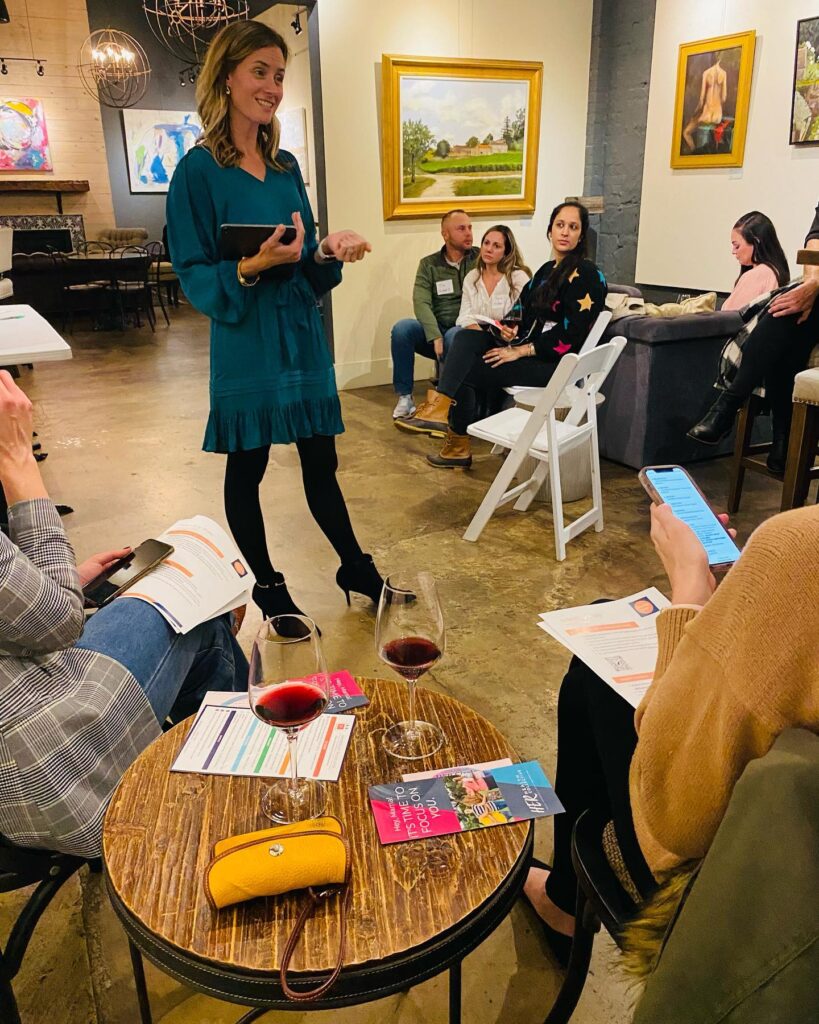 Can you explain the different types of schools? 
Absolutely. So, the first category we usually look at is Traditional calendar versus Year Round. The Year Round calendar has staggered breaks instead of a big summer break. So the the pattern is in-school for 9 weeks and out for three. We pull up the calendar and explain it to our clients. There are four different tracks at these school and you can try to pick your track if you're relocating. The question I always get is around siblings and if they will be on the same track. Typically, yes, siblings will be put on the same track.
Then, we have our traditional neighborhood schools which are what most people are used to. They start at the end of August and run till the beginning of June. When someone buys a house, they do have the option to put in for the opposite calendar. So there's a little bit of option in there, but I always like to point out it's not a guarantee. So if you buy a house in a traditional calendar zone, you can request the year-round option, but it's not a guarantee. So you have to be comfortable knowing you might end up at the one that you've been assigned to.  
The next category is Magnet schools. They are also part of Wake County public Schools. Magnet schools have their own base area, but because they have a specialty, people from outside the base area can apply to come in. That is usually really tricky when you're moving here. So if someone is coming from somewhere where they for example have a foreign language program and they want to continue, they really need to purchase or rent in a zone with a Magnet school that has that program.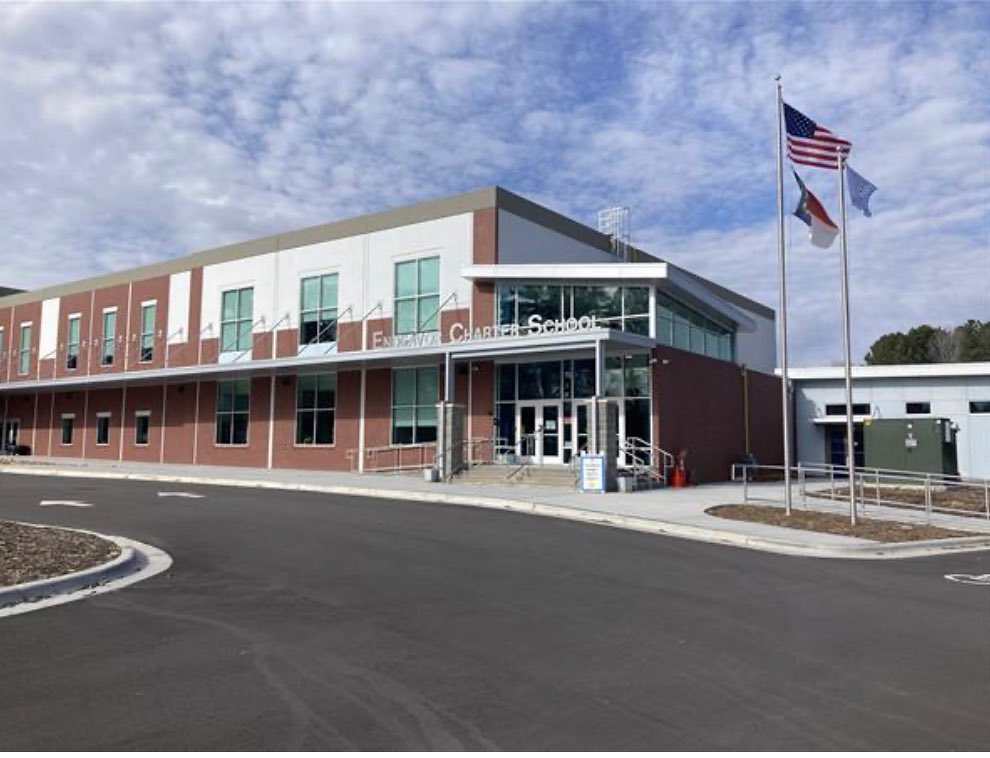 Typically folks will move in the summer, right? It's most convenient when you have a family. What, in your opinion, is the best time to move here in terms of schooling?
Magnet Schools do their applications in January, the winter prior to starting school. So for example, a rising 6th grader who wants to join a magnet school program, they are applying in 6th grade through January. If people are moving here in the middle of the year, they can apply for the following year. A really important factor for people relocating is that once they close on their house and register to a school, they actually get 10 days to put in a request to move to a different one. Like, if they want a year round calendar or a Magnet, that's an option. Keep in mind that it also depends on if the school you're looking for has availability and what is that timeline. So someone moving earlier in the spring like April, May, or, if they're buying their house in that time frame, they're going to have more luck getting a spot than someone who's not moving in till July or August. Because, it's going to be first come, first serve when you're switching schools.
Once you ask to switch schools and it gets accepted, do you automatically move or is there another period you have to wait?
If you put in a request and it's accepted, you automatically are going to that school until the next level. For example, if that's from middle school and you want to switch in high school then you can put in the paperwork to make those changes. But you were assigned to that school for the duration of the school until it's end grade. Then comes the question of which route you want the kids to go through- the new school or the old school. So I actually often see people do something like a Magnet School for Elementary school because they know they're going to move in the next two to three years, and they don't want to disrupt their kids' education. So, they'll do something like a magnet school. Because once you have that seat, you keep it even if you moveor if your neighborhood is rezoned. 
What are things that parents absolutely need to think about? 
Oh, that's a good question. One of the big things we talk about is values and interests. I think it's hard when you look at data because everybody wants the best thing, right? Sometimes, in today's world, the best is actually way too much academic pressure for a lot of families, particularly in the older grades. And so, I think looking at what the family values; do you really value the art, sports, all those kinds of other interests that might be outside the core curriculum, then you might not want to go to the schools that just have the highest test scores.
But I encourage people when they come to visit to try and tour schools. So if people already know they're going to be moving in the next year, they can plan a trip down here around Fall or Winter. And lots of our schools are giving tours and they can go and see what the schools are like in a specific area.
Are You Relocating to the Triangle?
Check out our fully furnished short-mid term rentals!
What are there pros and cons of opting for a charter school over a traditional school?
The vast majority of our Charter schools are quite a bit smaller than our base school. So on average, you'll see more like three classes per grade level, whereas Wake County might have five to seven classes per grade level. But don't confuse that with class size. Wake County in K-3 has a really small class size of just 18 students per class. Charter schools vary. A lot of them match that, but there are some that don't. And then there are other things like some Charter Schools really push academics. They have higher academic expectations. They maybe have more regular homework. They may have advanced placements and things like that. Some people like the smaller school because it is easier to join the sports teams and extracurriculars.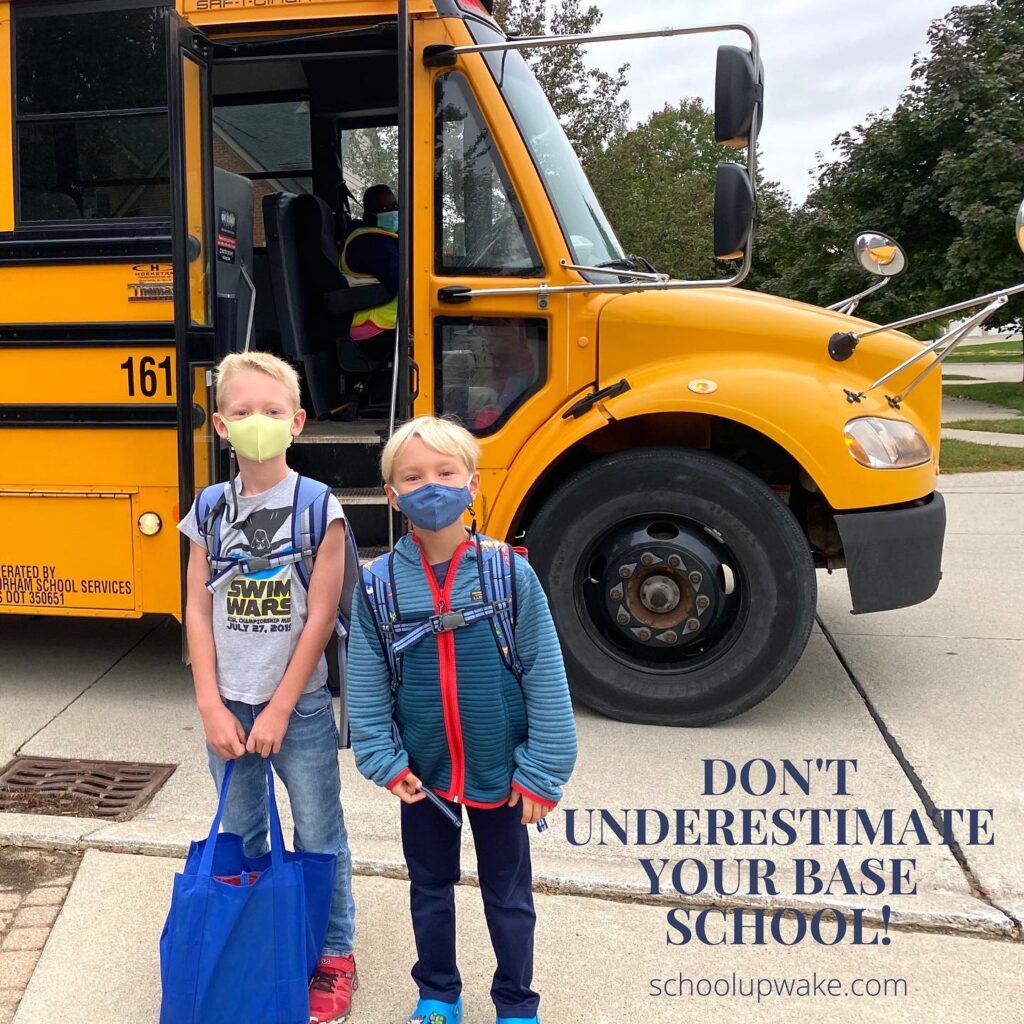 And that application process starts in January, correct?
Private schools probably start first in the fall, but then Magnet schools start from October to January. So they're going to give tours. You're going to be able to look at different schools, assess the situation, see if you've got transportation and all that fun stuff. And then you have to apply by the end of January. Charter schools each do their own open enrollment window. The majority of them are between December and February but every school is different. The important difference would be that if you get matched with a Magnet school, you automatically go to that school, and don't get a chance to turn it down or say that you want to stay at your base. With a Charter school, you do have an option of turning it down. A lot of my clients would perhaps get a match in a Magnet school and then wait to hear back from a Charter school before they make that decision. You have the right to do that. Just make sure you tell everyone where you're going. 
Can you explain what it means when a school is capped?
Since many people want to move here and we've got these mandated class sizes, the school district had to instate capacity rules. When you've got mandated class sizes and facility rules, there becomes a point at which you literally cannot fit more students. And I get asked this all the time. Yes, they are building schools as fast as they can and yes, they are using all the trailers and modulars. But we just can't fit people in these areas of high growth. So they put a cap on a school when its current state and its projected growth surpasses capacity. So just be aware that in some areas, the school might not be able to fit you.
The majority of those are elementary schools. There are a couple of middle and high schools, but because of that class size mandate, I really think the majority are elementary schools. So if you move into that area and that school is capped, they're going to send you to an overflow option if they don't have space in your grade level.
Are there areas that are more likely to be capped? 
Morrisville is very crowded right now. They don't have the space. Those are some of our most overcrowded schools, which means that their overflow options are further away. Hortons Creek is the most overcrowded.
If there's a lot more overflow, is there public transportation to the overflow schools or are parents now expected to drive their kids 30 or 45 minutes to whatever the overflow school is? 
Technically, on paper, there is provided transportation. But they're not all created equal. I'll go back to Horton's Creek as an example; they get bussed over by the airport and so, it is pretty far because everything around it is full. So that's not ideal. Horton's Creek is amazing and lovely, but that overflow situation is not ideal.
In other areas, as you go down to Apex and Holly Springs, there are still some capped schools there. They're not quite as overcrowded, so the possibility that they might actually be able to fit you is a little bit better and the overflow is typically right next door. So a lot of those are overflowing right next door are still within your community and not very far for transportation. And it's possible that you could get a spot or that they'll call you back because they will do callbacks if you're sent to an overflow. So those, though they're capped, I think are a little bit more promising. In Raleigh, inside the Beltline and North Raleigh have almost no capped schools.
You can download the list of capped schools here
What is the best way for people to reach out to you?
There is a contact form on my website which comes directly to my e-mail so that one's the easiest and they can tell me a little bit about them. They can also just e-mail me directly if they want. It's just [email protected].