Relocating to a new city is not an easy process, and if you are moving from another state or from another part of the country, you know that there are a lot of moving parts. It's a process, and you cannot get all of the information you need to make a decision just by browsing Zillow or Redfin. We set down with Ellen Pitts from Harmony Realty to talk about the Triangle market, her process to ensure you find the best place for you, and what things you need to consider when moving.
Tell us about yourself and how you got to real estate?
I've been a licensed realtor for about eight years and I got into real estate because I was constantly following the real estate markets. I am fascinated by the economics of the markets and how things influence change. Back then, we were moving every other year, and at one point I felt like I could help other people move and help analyze the markets for them. So that's how I got into it. 
What's unique about your company-Harmony Realty?
I've always had the idea that I like working in teams. I like working in situations where people have different gifts and different talents and I also feel like the client journey is so valuable and important and we have such a big impact on the way people feel about the process of purchasing real estate. 
It's a rollercoaster- it's very emotional and challenging because there are generally really big life changes happening at the same time. Somebody's buying a house; they might be relocating to a new area to take a new job too; They may have gotten married or had a baby or had a death in the family. There's always these major events happening. And that's where we come in and support the client in an emotional way.
My team is designed very differently than the typical real estate team. You have to be good at lead generation and marketing and sales and project management, lots of different things and I feel like those different sets can much more effectively be separated into people that do each of those things better. 
What are the customer's expectations from your team?
Our customers expect a high level of intelligence and knowledge. I go deep dive into the analytics of things to make sure I equip them with as much information as possible to make the right decision for themselves. The other thing is integrity. I'm very honest in my videos and with the clients- I say kind of what's good and what's bad. And so they expect honesty and integrity.
On the other side, there are expectations from the area.
From most people I talk to, the expectation is looking for peace and quiet. They want to get away from areas that have become overcrowded (where they are coming from). They can't go out shopping anymore for example. They stopped shopping because the traffic is so long and then they can't find a parking space and everything gets rushed or the crime has increased a lot in many cities and they're tired of that. So their expectation is that it's green and peaceful and that there are places to get outside with lots of outdoor activities that they can integrate into their lives in a way that they couldn't where ever they were coming from.
If someone is looking to move to the area, where would you recommend to start the research?
Definitely check my YouTube channel! I probably have more information than anybody else out there. Videos about where to live, what price range to look for, or any regulations you need to be aware of, as each city and county are different.
What would you say is the typical time cycle of actually moving here?
I would say at least three months- and that's a short time frame. People call us almost every day, but who knows how long they've been thinking about it or if it will be within the next two to three years. On the other hand, I get people that call in and they already sold their house and are going to be here next week. The range is fairly big. But I think the average person calls me about six months before they are planning to move down here.
Can you tell me about a recent successful transaction you had? What made it successful, and how did you navigate any challenges that arose?
A lot of times buyers will want the best price, especially first-time buyers. Many will overlook the little things or the macro. We had a buyer who wanted to purchase a house from one of the major companies that do quick cosmetic flips to houses to try and sell them quickly. From the start, we were seeing red flags. But the client still wanted to move forward. So we made an offer and they accepted it. But then, we got the worst home inspection report we've ever seen from that place. Every major system needed to be replaced. We decided to back away, but now you have the whole Due Diligence issue.
Typically, you won't get it back, but in this case, it was very different. The house condition was very bad and not disclosed from the start. We negotiated with the company to give back the Due Diligence money. We alerted them that we were going to the Real Estate Commission with this because there was no way they did not know that every major system in that house was due to be replaced and we ended up winning and getting it back. Afterward, the client moved on with the search and successfully bought a house that he absolutely loves!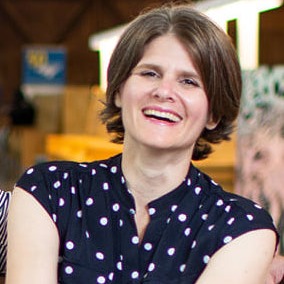 How does the process works with your team?
A potential buyer would call or send me an email. I schedule an initial consultation with them. There, I go through their hopes and dreams and understand who they are? Why are they moving here? What are they hoping to find here? Then, I set the expectations and help them understand what would be reasonable or not in the area. If what they're looking for is actually here, I asked them what's important to them and their lifestyle, or if there are certain hobbies they have or stores they like and want to be kind of close to. Or, a job that they are committed to anything like that. Then, I start guiding them toward particular areas.
In the next step, I ask them what their process is going to be for the relocation? Are they going to visit a couple of times before moving? Are they just going to come down, get an Airbnb or a short-term rental, or a long-term rental, and then start the search? How do they Envision it happening? Then, we create a custom Google Map tour for them that has all the important stuff that most people are interested in.
In the next step, they get a dashboard where they can save properties they are interested in. We sift through them and make sure there's nothing unreasonable. Because again, when people are moving from far away, a lot of times, they'll be like, oh, this is a really great price for this house. But not all best-priced houses are what's best for you. It could be on the railroad tracks, or in a flood zone. So we go through it and help them get rid of all of the ones that don't really fit. Now that they have an idea of where they would like to live and we will start driving through the area and go visit houses.
Are you moving to the Triangle?
Looking for short-mid term rentals until you are ready to move to your dream house? Check out our fully furnished rentals!
What are the most important things that buyers should look for when trying to buy a house in the Triangle area?
As I mentioned before, I think it's really important to look at the area around the house and not just the house itself. I mean, so many people come from different areas and they see the prices and focus on the cheapest ones, but that house might be 45 minutes away from anything you want. 
Then, obviously, the condition of the house; looking at the major systems- when they were installed; checking the attic and the roof; looking under the sinks to make sure we don't see any visible leaks; checking the crawlspace to see if there are any mineral deposits on the walls due to flooding issues or water issues. People who are moving here from different climates, especially from drier climates, need to be aware that we have a very damp climate weather. This is our biggest problem in North Carolina. 
So just being aware of those things and having an agent that's aware of those things and able to point them out and see red flags before putting an offer on a house with due diligence. You can lose a lot of money if you actually make a bad offer. 
I also like to keep really close tabs on the market and the percentage of competing offers in each town. When you don't have competing offers, you don't have to offer a lot of due diligence. 
You have dedicated an entire section on your website to Urban Farming. Do you see a lot of people who are moving to the area expecting to do so?
Yes, we actually lived on a farm for a handful of years and we had some livestock and grown our own food. When we moved back to the city, I was determined to live in a place where I can have chicken and so I started researching all the urban farming laws and all of that kind of stuff. And then I started creating content about it. I still get some business from that today. 
In your Youtube channel, you pull out numbers on the Triangle/NC markets regularly. What are your predictions about the Triangle housing market in the next 5 years?
I think it will continue to increase in value, but at a much more moderate pace than it has over the last three years. But I think what's interesting about it is, you know, in the past, the cities would grow out, but the employment centers kind of stayed in one place. 
But now, we are seeing the opposite- cities like Holly Springs, Clayton, Pittsboro, and Sanford are growing, but the traffic has not really increased. They're developing their own economic centers- ecosystems that will prevent people from having to drive an hour and a half into RTP or Downtown Raleigh. For example, both Holly Springs and Clayton are focused on Life Sciences and have Vaccine Manufacturers. I'm really curious to see how it'll turn out and if people will work from home too.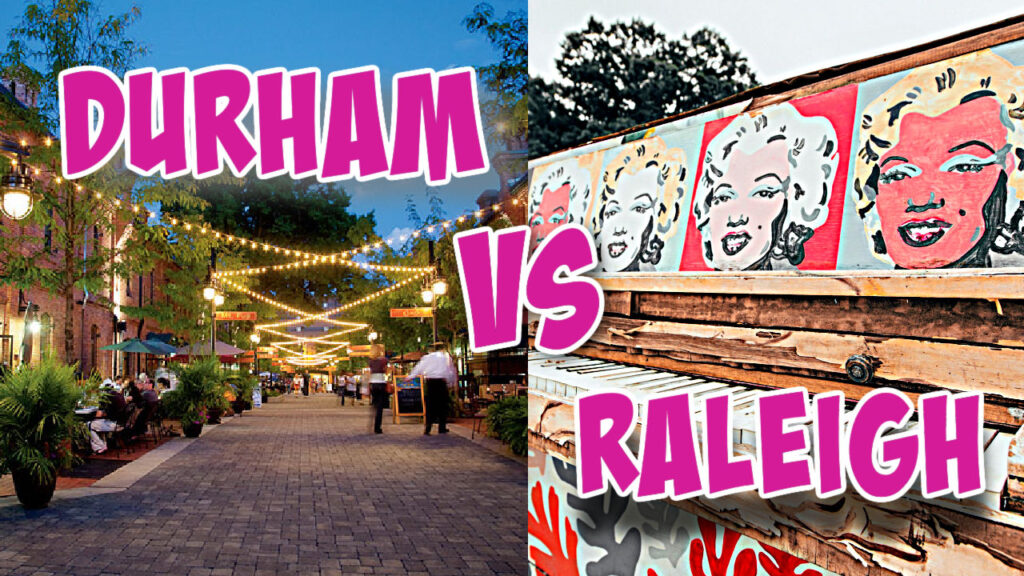 What are your favorite spots in the Triangle?
Well, I'm I am a sucker for small towns. I love going to little places like Wendell and Zebulon, downtown Holly Springs or Fuquay Varina; I love Parks like Bass Lake Park here in Holly Springs; I love driving through Chatham County. I'm the sort of person that likes beautiful drives with gorgeous views and so you get that by crossing over Jordan Lake and once you pass that it gets hillier and you get some great views of nice rolling topography and Old Farms and farmhouses. 
What is your favorite restaurant in the Triangle?
I love Neomonde, it's a middle eastern restaurant with a couple of locations across the Triangle. That place is awesome.
What do you love about your job?
I love hearing people's stories and their experiences and where they're coming from and how different things are over there. And give help building their hopes and dreams and expectations. Honestly, I loved every minute of that, like, every conversation I have with somebody that calls me and says, you know, I've been thinking about moving there (to NC), can you help me? I just love all of those conversations. I feel so honored to be a part of somebody's major life shift.
If someone is looking to buy or sell their home, how can they get in touch with you?
My phone number is nine one. 919-725-1885 or email me at [email protected].