On the last 4th of July we decided to head to the mountains and celebrate it over there. We rented a big house at Beech Mountain together with Nili's mom, sister and her kids, packed our mini-van and headed up to the coolest place in North Carolina- the Blue Ridge Mountains. I mean really, for July the temperatures are great over there!
We landed at Beech Mountain pretty late in the day. It was a large cabin with enough room for three adults and four kids. We ordered some pizza and called it a day. The next morning we headed out to Grandfather mountain.
Part of the Appalachian ridge, this 300 million years old mountain has a mile-high swinging bridge- the tallest in the US! Up until 2008 its was privately owned, then purchased by the state to develop a national park in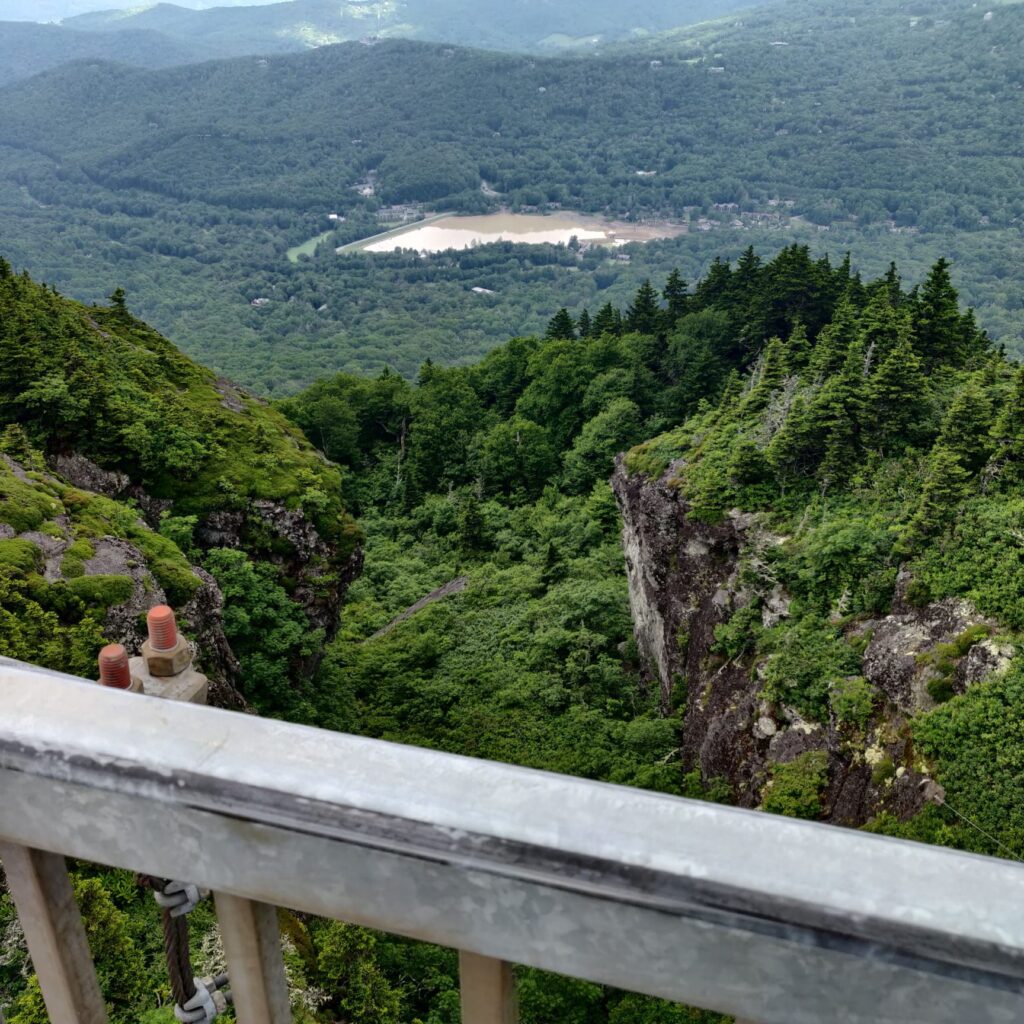 parts of the mountain. Aside from the bridge and the two peaks it connects (highly recommended for family photos) it also has a small museum and zoo. You can hike down from the peaks to the museum. It's about a 20-30 minutes walk from the peak.
Bonus point: a scene from the film Forrest Gump was also filmed there. 
After that we headed to Banner Elk, a small and lovely town between Boone and Beech mountain. We walked around for a bit and picked up our lunch (it was during the height of the first COVID wave) and drove back to where we stayed. That evening was the 4th of July so we watched the fireworks from the balcony which was pretty nice.
The next day we headed out to Blowing Rock. Another natural beauty that North Carolina has to offer. This small park at the top of a mountain features a spiky rock that if you take a picture from a certain angle, it looks like you are at the edge of the world. The view from there is stunning and well worth the trip up. There is no hiking involved, you basically drive up the car to the visitor center which is also located at the peak.  
After that, we headed to the town of Blowing Rock, had some lunch and checked out the (many) gift stores. The downtown area is very beautiful and has a nice park (Memorial Park) at the center with a pretty decent sized playground for the kids. I would also recommend trying Killwin's ice cream!
It was a great trip in a lovely area with tons of stuff to see and do with the kids. We are already planning on going up there again.